Top Notch Quality in OEM and ODM
Since its inception, Reviera Overseas has always been proud of its expertise in manufacturing quality equipment for cosmetic and beauty products. With a powerful R&D department to back our processes, we have been able to establish a credible reputation as an original equipment manufacturer for several cosmetic brands and dermatologists. Through our dedication and expertise, we have been able to attain prowess as one of the most credible cosmetics manufacturers in India. We have similar expertise in ODM services as well, wherein we help bring your ideas and formulations to fruition with our viable and comprehensive solutions. With your expert formulations and our manufacturing abilities, we stand out to be the pioneers of quality among cosmetic product manufacturer in Ahmedabad.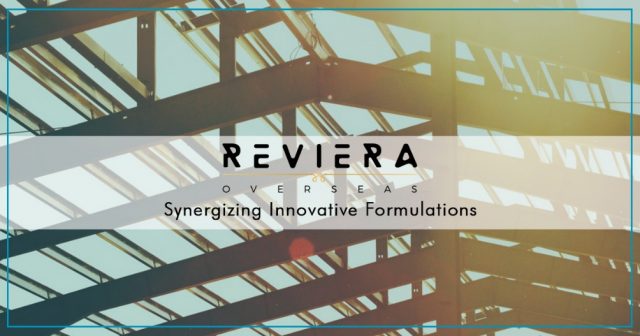 Our Strengths
The strength of the processes we build for your beauty products and brand are based on our core competencies.
We are:
Disciplined
Cosmeceutically Aware
Quality-Oriented
Sincere
These qualities help us build an efficient customized OEM/ODM and in maintaining our stature as the top cosmetics product manufacturers in India. With expertise in unique cosmetic formulations, we have been able to ensure consistent progress and growth for our clients in the cosmetic and cosmeceutical industry.
Every OEM/ODM Process Goes Through:

Define the client requirements
Regular meetings and discussions on the requirements
Defining a strategy for manufacturing

Selection of packaging
Selection of specifications required
Approval of the final details

Finalizing the selected specifications
Discussing the options
Finalizing the final requirements and order

Manufacturing quality equipment
Creating a customized solution for the client
Sample approval and finalization

Quality check for each product manufactured
Special attention to aesthetics and packaging
Overall delivery of the client design
Highlights of Our Services


Support from Renowned Global Research Institutes

Top Notch Quality Check Processes
Our Quality Care for Your Business
Being an expert in implementing highest quality standards in terms of derma cosmetics manufacturing, Reviera Overseas does much more than managing just the implementation. Our hi-tech technology and factory establishments symbolize our commitment to quality and consistency as cosmetic manufacturers in India. We define your expectations in alignment with our processes to ensure that you are completely satisfied with the end beauty products that are created by us.
As with any OEM and ODM services, we understand the importance of attention to detail required in derma products manufacturing, which is also one of our core competencies. Together, we are positive that we can realize all of your cosmetic and beauty formulations better than most OEM/ODM service providers in the country.
Outsource the OEM & ODM for Your Cosmetic Formulation to Us